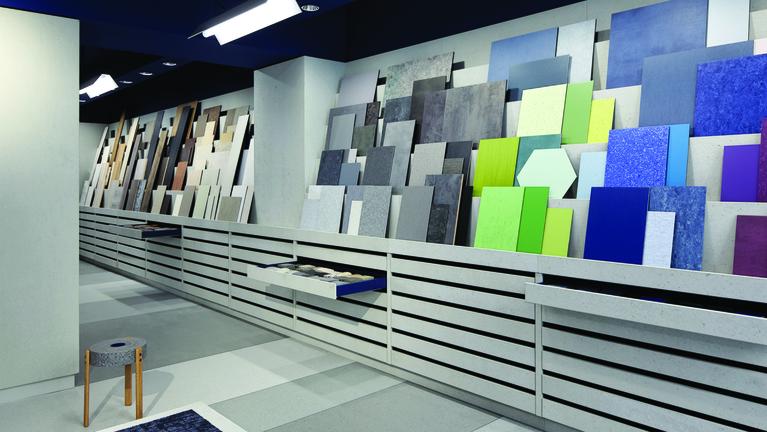 Let's Customise. Together.
•    UNIQUE DESIGNS
•    IMPECCABLE SERVICE
•    UNPARALLELED QUALITY
•    TOTAL SOLUTION
Customisation at Tarkett is the result of an exclusive collaboration between the designer and us.
Working closely with Tarkett's design team, contractors, architects and designers have the opportunity to create unique, personalised designs for their spaces.
Tarkett works as a true partner to successfully produce the vision from beginning to end and into the future.  Whether its custom colour creation for carpet tiles, or creating a totally unique vinyl design that perfectly reflects your brand – we have a solution for you that won't compromise on quality.
To find out more, talk to your local Tarkett Representative or contact us.