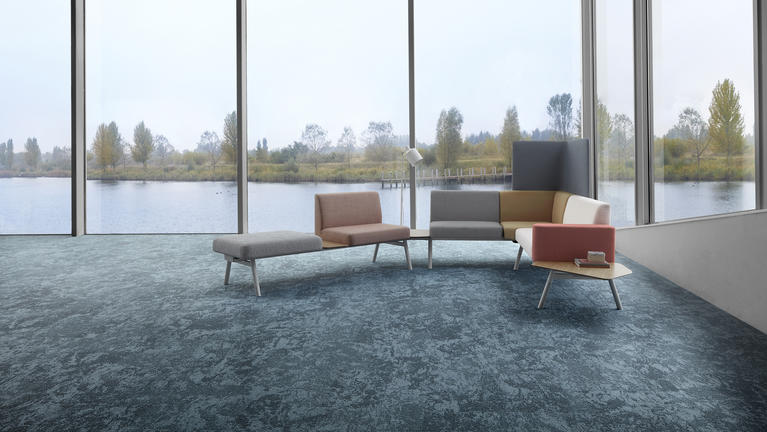 Our objective is to be the world's best provider of healthy and inspiring working and living spaces in the world through innovative flooring solutions that not only look good but are durable and long lasting. While we don't wear carpets like we do clothes, they are around us all the time. So, how they look can make a huge difference to our mood and the general atmosphere in which we work and live. At Tarkett, we are dedicated to creating flooring solutions inspired by the latest trends in fashion, architecture, art and interior design to enhance and enliven the interior space.
DESSO AirMaster
DESSO AirMaster marries great innovation and performance with strong design to boost health. Its patented technology has been proven to reduce the concentration of fine dust in the air four times more effectively than regular carpets and eight times more effectively than smooth floors. 
DESSO SoundMaster
DESSO SoundMaster® offers an impact sound insulation value (ΔLw) up to +10 dB above the standard value, thereby setting a new industry standard in carpet performance. It also adds to underfoot comfort while its thermal qualities help with reducing energy use in heating and cooling the space.
TarkettTAPE
TarkettTAPE changes the standard in carpet tile installation by offering maximum flexibility and adhesive qualities without using any glue on the subfloor.
DESSO EcoBase
DESSO Ecobase®, a polyolefin based backing (no PVC) which is designed for disassembly and can be fully recycled in our own production process thanks to its unique composition.
Econyl®
ECONYL® is a yarn which is made from 100% regenerated nylon including post-consumer yarn waste from Desso's Refinity® plant.