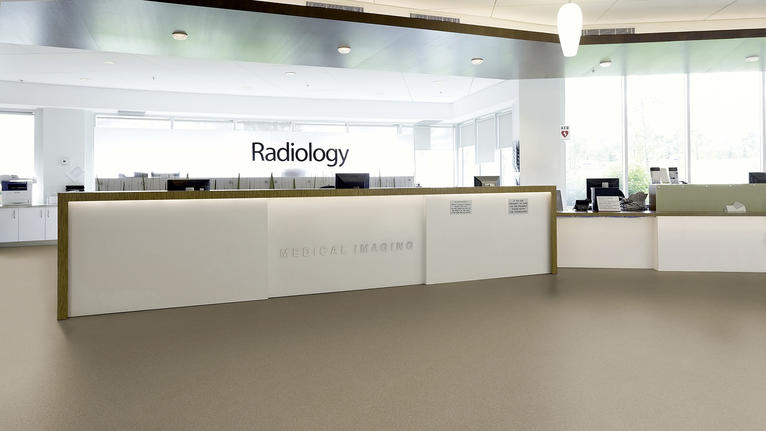 Hygiene and Infection Control in Acute Care
In areas with a high risk of hospital-acquired infections, floors must meet the highest hygienic standards to ensure infection control and air cleanliness. Superior resistance to stains and chemicals are also of utmost importance to maintain a clean appearance. 
Hospitals around Australia are focused on infection control and the ability to clean and maintain flooring is a key aspect of these efforts. 
Preventing the spread of infection
Infection control is a major challenge for all healthcare facilities. According to the National Health and Medical Research Council (NHMRC), there are 200,000 healthcare associated infections in Australian acute healthcare facilities each year, making infections the most common complication affecting patients in hospitals. Effective management of infections in healthcare facilities involve applying risk management strategies covering human and system factors. 
To ensure efficient cleaning and a high hygienic standard in areas where there is a risk of infection, flooring and walls must therefore be:
●      Sealed, smooth, with an impervious surface and minimal joints
●      Perfectly watertight with firmly welded joints that will not break or split
●      Meticulously installed to prevent dirt from collecting
●      Compatible with cleaning chemicals and frequent disinfection procedures
Extra considerations must be taken in sensitive areas such as the operating theater, which may also require electrostatic discharge evacuation. In medical laboratories and cleanrooms, the environment must be controlled or regulated to maintain a low level of environmental pollutants, especially for air cleanliness.
Tarkett has an extensive history with numerous references in major hospitals all around Australia. Decades of product innovation have kept Tarkett's flooring solutions at the forefront of infection control with the iQ range leading the way in hospitals. This range of homogenous vinyl is highly durable, stain and resistant for heavy traffic areas. With no need to wax and polish the unique surface restoration properties of iQ make the range the most cost effective flooring solution over its lifetime.