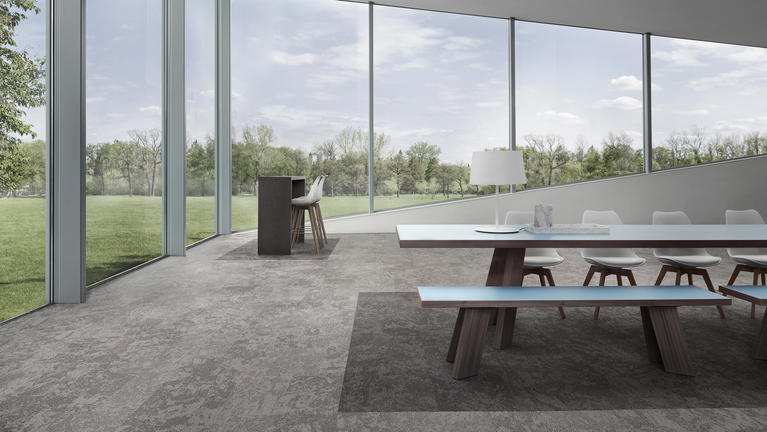 Australians spend approximately 90% of their time indoors and approximately 1600 hours at work per year. Against this backdrop, it's no surprise that people across the country are increasingly concerned with their health and wellbeing. Indoor air quality in particular has become critical to organisational success.
'Indoor air' is defined as "air within a building occupied for at least one hour by people of varying states of health. Indoor Air Quality" (IAQ) refers to the air quality inside and around buildings. Pollutants such as volatile organic compounds (VOCs), dust, mould, allergens, and other particulate matter can impact Indoor Air Quality and make conditions hazardous for the occupants, particularly where indoor pollutant levels equal or exceed outdoor levels. 
Given the amount of time Australians spend indoors, designers and specifiers must account for Indoor Air Quality when creating indoor spaces. Indoor spaces that do not adequately address build-up of dust and allergens can cause short and long-term health issues for occupants. These include coughing, sneezing, hay fever and eye irritation in the short term. Long term health impacts can include reduced lung function and chronic bronchitis.
At Tarkett, we strive to contribute to people's health and wellbeing by improving Indoor Air Quality. We are committed to designing high quality, healthy and sustainable flooring solutions.  Our products have extremely low VOC content, are 100% phthalate-free and many products within our range are GreenTag certified.
We have also developed an innovative carpet tile solution that can improve Indoor Air Quality.  DESSO AirMaster® has received Gold logo certification from German test institute GUI, which specialises in indoor and outdoor air quality analysis.
AirMaster is designed to capture harmful fine dust from the environment more effectively than any other flooring solution. The unique construction captures fine dust particles and prevents them from becoming airborne again, effectively removing particulate matter from the environment that can cause respiratory problems. 
Non-toxic, PVC-free and designed for disassembly, DESSO AirMaster is as friendly to the environment as it is to the health of its users.
Download our Indoor Air Quality whitepaper to learn more.