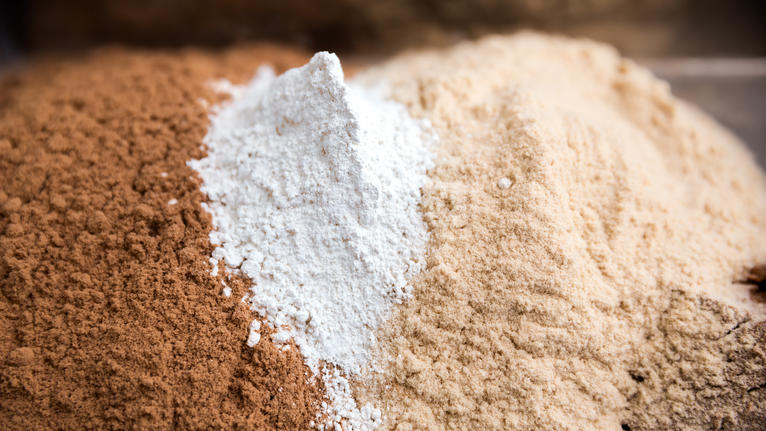 Promoting Transparency to Achieve Sustainable Buildings
With 70% of the world's population set to live in cities by 2050, the built environment stands to play a major role in reducing global greenhouse gas emissions, conserving natural resources and contributing to people's health and wellbeing.
At Tarkett, we're committed to designing products with more sustainable materials and driving collaboration by communicating transparently, as we strive to help our customers create healthy, people-friendly spaces. By developing Environmental Product Declarations (EPDs) and introducing Material Health Statements (MHS), we're providing our customers with a clear view of the respective environmental and health profiles of the materials within our products, helping them to make more informed purchasing decisions. In this way, architects, designers and engineers will be able to achieve higher sustainable building scores, meet existing and future building regulations, reduce waste and promote the safe recycling of good materials in a circular economy.
Introducing Tarkett's Material Health Statement
The Tarkett MHS is an independently verified, science-based declaration highlighting the health risk and hazards of materials in a particular product, down to 100 ppm (0.01%). By introducing the MHS, we are complementing the environmental data provided by our EPDs, responding to our customers' needs, and helping to lead the journey towards healthier materials and greater transparency.
Easy to understand and unique in the marketplace, the Tarkett MHS also represents the first step towards Cradle to Cradle® (C2C) certification and the continuous optimisation of our products. The third-party assessment of our materials is conducted by the Environmental Protection Encouragement Agency (EPEA), the research institute established in 1987 by Dr. Michael Braungart, who co-developed the C2C design concept. Since 2010, the EPEA team has assessed more than 3,000 Tarkett materials according to C2C criteria.
The Four Stages of Material Assessment
EPEA evaluates the potential health and environmental impacts of each material throughout the product's life – from extraction and production to use and recycling.
 


There are four steps:
Compiling an inventory of raw materials in each product
Screening each chemical in line with regional and international chemical regulations and toxicological databases
Thoroughly assessing the safety of the material throughout its lifecycle
Reformulating products using C2C principles, in order to select materials that can be recovered, recycled and transformed into new products.
MHS disclosure statements and certificates are now available. Please email customerservice@tarkett.com
Understanding Environmental Product Declarations
We have already moved ahead of evolving building regulations and sustainable building certifications by providing customers with EPD statements that highlight the environmental impacts of a product. Central to our sustainability strategy, EPDs are based on lifecycle analysis, and allow us to identify ways to improve the environmental footprint of our products.