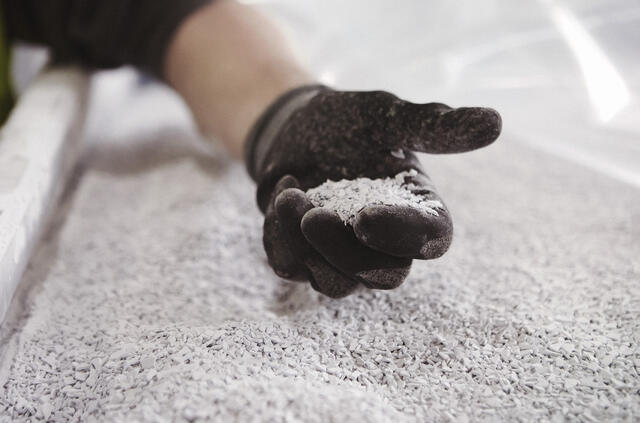 A subject of discussion in terms of materials selection is the responsible use of PVC, a plastic resin of which the building industry is the first consumer. Since 2010, we have initiated a transparent dialogue with various stakeholders on the topic, defining conditions for sustainable design and production, usage and recycling of PVC for long-term applications such as flooring.
PVC is a widely utilised building product renowned for its durability.  It is particularly suitable for applications that require hard wearing materials such as flooring, windows and down pipes.  As a major flooring manufacturer, the responsible use of PVC is key to our operations.
Our current approach is to ensure the use of phthalate-free plasticisers, to favour suppliers using newer, less polluting manufacturing technologies, and to promote the recycling of PVC containing flooring notably through our ReStart® program.
ReStart® is dedicated to the collection of post-installation and post-consumer flooring, with the aim to recycle and reuse as a new resource. This initiative allows us to reduce our negative impact on nature while safeguarding the world's natural resources and minimise waste.
In Australia, Tarkett has achieved a level of Excellence in meeting 100% of the Australian PVC industry's voluntary Product Stewardship year on year. Tarkett has embraced the voluntary commitments made under this initiative, led by the Vinyl Council of Australia, to address the environmental issues associated with the manufacture, use and disposal of PVC products in Australia.
Our products have extremely low VOC content, are 100% phthalate-free and many products within our range are also GreenTag certified.