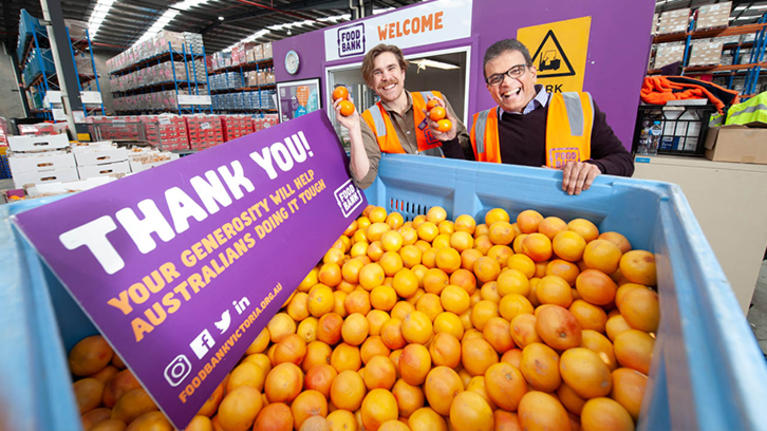 Tarkett Australia Helps the Local Fight Against Hunger
During the COVID Pandemic, many Australians find themselves unemployed, and faced with financial troubles – some are even struggling to put food on the table for their families. 
Tarkett is committed to 'Doing Good. Together.'  That's why this August & September, Tarkett is working with Foodbank Victoria to help feed locals in need.  
$1.00 from every square metre of our supported product sold* will be donated to Foodbank to help feed the hungry.
Donations applicable to sales of:
Ruby 70
Safetred Universal & Safetred Universal Plus
iQ Granit & iQ Eminent
Granit Safe.T
Urban Naturals LVT
Imagery Carpet Tiles
Essence & Essence Maze Soundmaster Carpet Tiles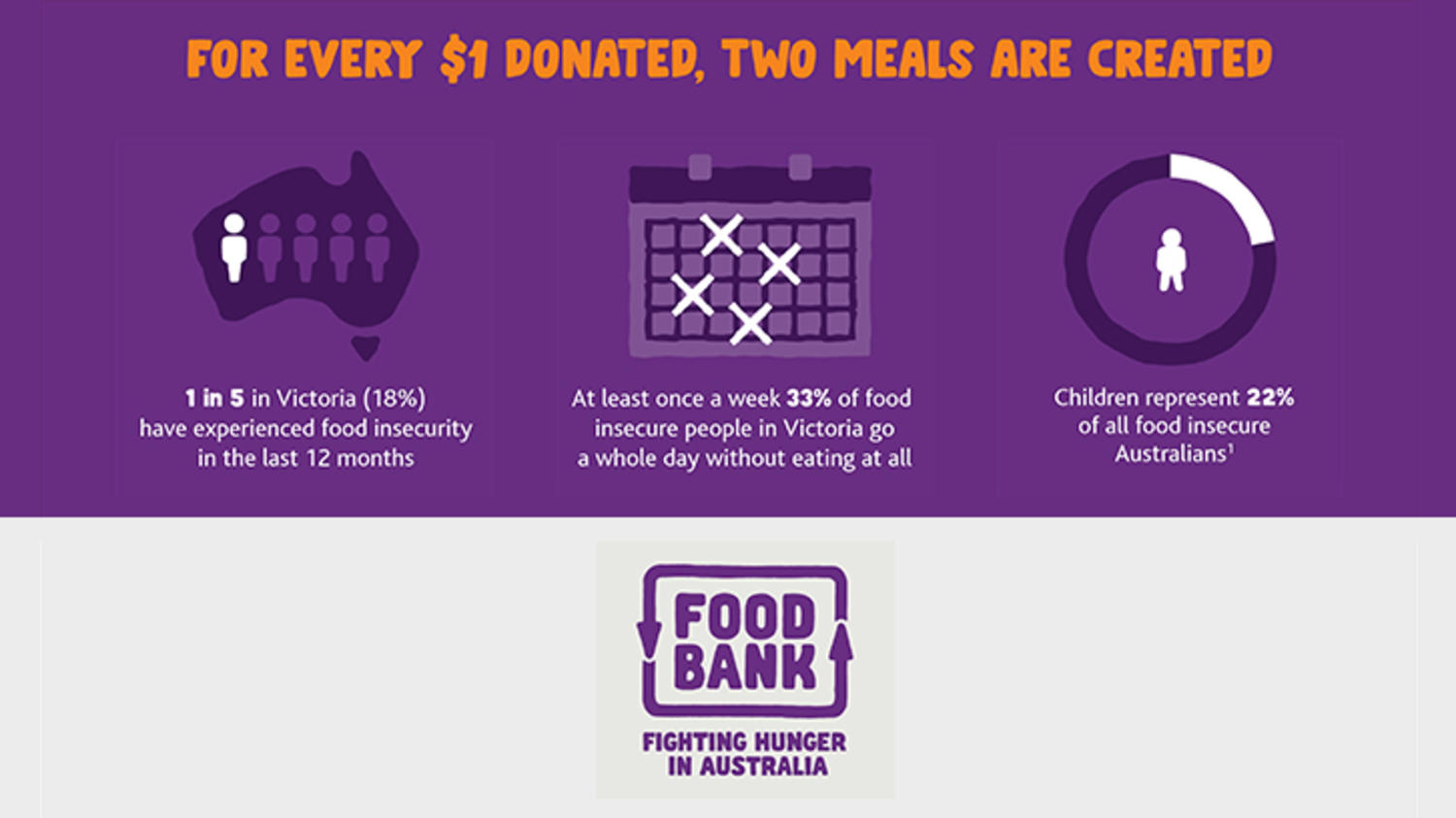 About Foodbank Victoria
Foodbank Victoria is the state's oldest and largest food relief organisation, operating on a scale that makes it crucial to the work of the front line charities that feed vulnerable Australians. 
In a normal month, Foodbank Victoria provides food for 140,000 people via more than 450 charities around the state, but this number is skyrocketing as people impacted by COVID-19 join those who struggle at the best of times. Foodbank needs your help. We will get through this, but only if we do it together.
To find out how you can help, contact Tarkett on 1300 851 484 or email us on customerservice@tarkett.com 
*Terms & Conditions: $1 from every sale of the supported products listed will be donated to Foodbank Victoria, for orders which are invoiced between the 1st August - 30th September 2020 (to a maximum combined value of $10,000 AUD). 
Orders need to be for discretionary work only. No projects, supply agreements or existing orders are eligible.
Applicable products: Ruby 70, Safetred Universal, Safetred Universal Plus, iQ Granit, iQ Eminent, Granit Safe.T, Urban Naturals LVT, Imagery, Essence, Essence Maze Soundmaster