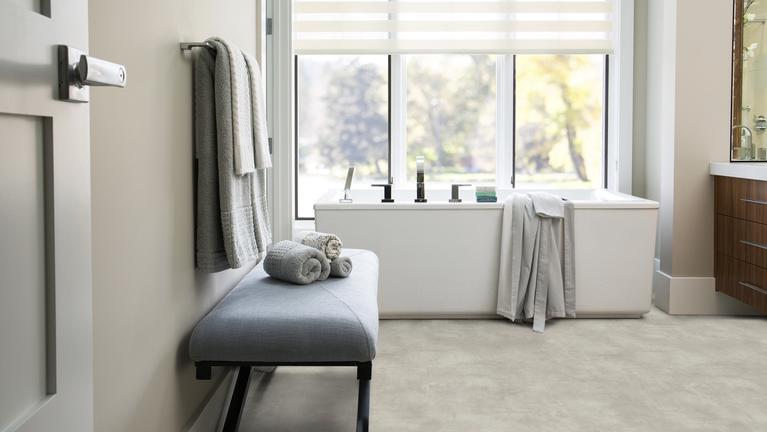 Understanding SLIP Ratings
Different applications have different slip requirements set out by the National Construction Code (NCC) i.e. an office space versus a bathroom in an aged care facility have very different slip requirements.
What types of testing are available for slip?
Wet Pendulum Test: can be used for new surfaces or in-situ testing, this test is used primarily for pedestrian surfaces where there is a likelihood of contamination or water spillage. 
Barefoot inclining Platform Test:  used for pedestrian surfaces that become wet during normal use and is subject to barefoot traffic.
Oil-wet inclining Platform Test: intended for pedestrian surfacing products that are either profiled or textured surfaces or installs that will encounter heavy contamination under normal use.
Slip Resistance requirements are governed by the NCC and tabled in handbooks 197/198.  These outline the various requirements by application and should be referred to for all specifications. 
The Handbook can be obtained via the Australian Standards website.
If you would like to arrange a CPD presentation, please visit our contact us page.