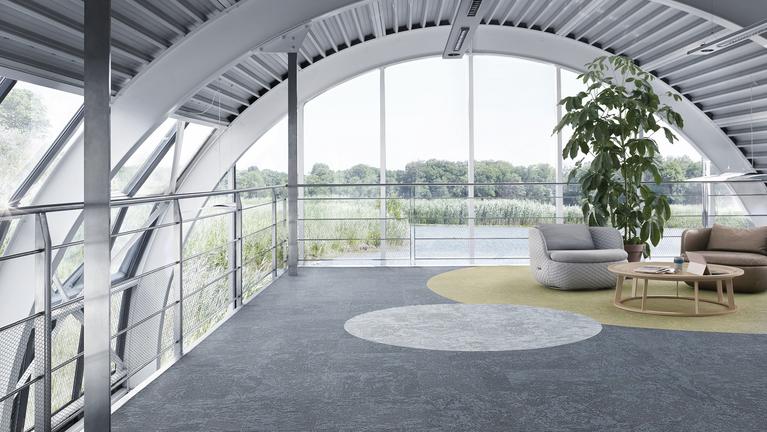 Whitepapers
Indoor Air Quality
Australians are spending more time at work or indoors. As work hours continue to mount, it is clear that work conditions are a critical factor in the overall health and wellbeing of workers. Employee productivity and retention have also been linked to good employee health and wellbeing. It is critical for designers and specifiers to incorporate solutions that contribute to the wellbeing of end users wherever possible. In this whitepaper, we focus on flooring solutions, and take a look at how careful specification can boost indoor air quality in the workplace.
Improving Workplace Health & Wellbeing through effective design
Millennials are driving the contemporary workforce, and are reported to be more concerned with health and wellbeing than any preceding generations. This massive demographic shift is shaping workplace culture and office design, particularly with regard to health and wellbeing. 
In this whitepaper, we focus specifically on how flooring can shape healthful experiences within the workplace, and take a closer look at how carpet can improve wellbeing and indoor environmental quality.
Rethinking Workplace
Tarkett is committed to helping our customers create human-centred spaces where people thrive, that's why recently we surveyed 2,500 office workers in five European countries to establish their version of 'The Great Indoors'. 
In this research, we look into identifying what matters most to end-users, and what this means for the future of work and the ensuing commercial design opportunities.
Aged Care Design
We are seeing a demographic shift in our population with life expectancy increasing. Longer lives aren't always healthier of course. Ageing brings its own challenges as faculties decline, and conditions such as dementia cause further complications.
In this whitepaper we will look at the problems posed by ageing, both with and without dementia.  We will also look at some of the challenges faced in the aged-care segment including the needs of the caregivers, support staff and resident families.