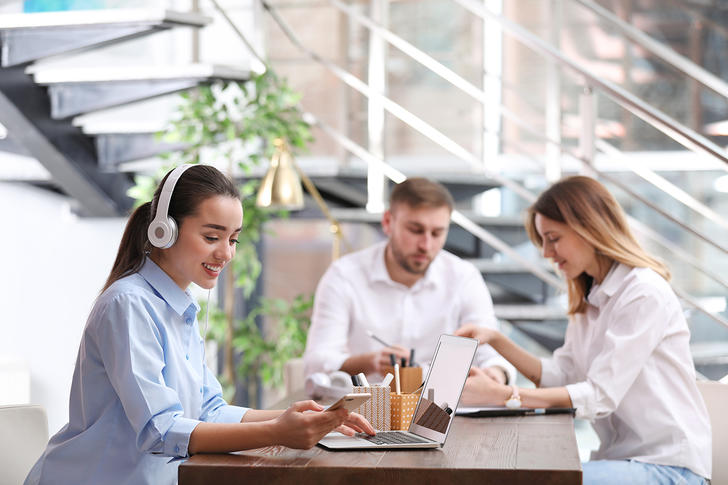 Whether it's your home, workplace or school, acoustics play one of the most important roles when designing a space or constructing a new building. There are minimum performance requirements for walls and floors of units and commercial buildings for both airborne and impact generated sound.
Building acoustics refers to the control of noise from adjoining areas. Good acoustics deliver sound control and aim to reduce noise that comes from both internal and external sources such as voices, music, footsteps, slamming doors, dropping of objects, traffic, etc.
Acoustic comfort relates to the ability to easily and comfortably hold conversations free from noise, a key design requirement to achieve comfortable work and living environments.
Noise can have an adverse impact on people's performance, ability to concentrate and collaborate with each other. This is especially important in open plan offices where people need a space for both, quiet concentration and open communication. Quieter environments can prevent health issues, reduce stress levels and improve concentration. That is why good sound absorption and sound insulation is so important.
Acoustics also play a vital role in providing optimal learning environments in our schools and universities. Noise reduction in classrooms and hallways can help contribute to a healthier learning and teaching environment for students and staff alike.  
Tarkett has an extensive range of products that use special acoustic backings to help control impact sound and airborne noise.
•    Tapiflex Excellence 80 (HE Vinyl)
•    iQ Granit Acoustic (HO Vinyl)
•    DESSO SoundMaster (Carpet Tiles)
•    iD Inspirations Ultimate (LVT)
To learn more about our acoustic solutions please click below, or contact your Tarkett account manager.