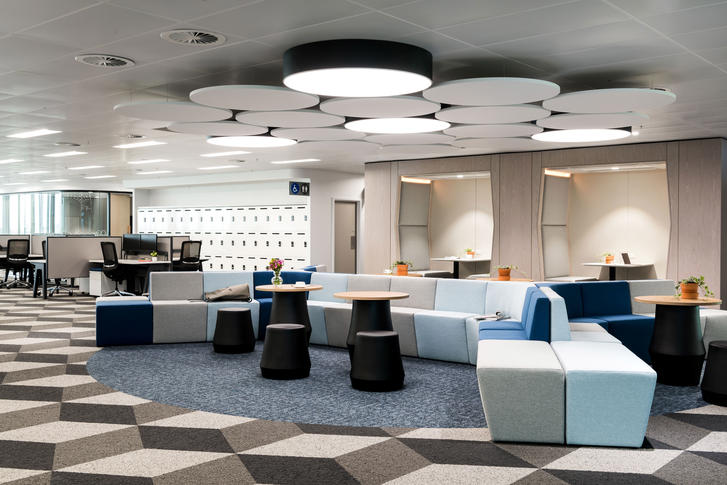 Amaroo Aged Care Village
Seeking a calming yet practical flooring solution for an award-nominated aged care facility, Tarkett worked closely with the architects and interior designers of Amaroo Village to develop a contemporary 74-bed specialist aged care facility in the city of Perth.
 
Royal Adelaide Hospital
The new Royal Adelaide Hospital – Australia's first large-scale hospital to achieve a 4 Star Green Star rating and also the country's largest Green Star project - has used a host of Tarkett vinyl sheet flooring and Desso carpet tile products to cover the building's expansive footprint.
 
Telethon Kids Institute
Some lateral thinking by Tarkett Australia has entirely eliminated wastage of its DESSO carpet tiles during the fit-out of a Western Australian children's medical research facility - saving 30 percent on material costs and 50 percent on labour whilst delivering a unique, contemporary design for the facility.
 
University of Technology Sydney
A striking treehouse design created for the Dr Chau Chak Wing Building at University of Technology Sydney. UTS's first 5 Star Green Star rating building which features Tarkett's innovative Cradle-to-Cradle silver level certified DESSO AirMaster.
Blacktown Westpoint Amenities
Tarkett's hard-wearing iQ Granit flooring has played a prominent role in the colourful, nature-inspired design for the award winning bespoke amenities at Blacktown Westpoint shopping centre. Voted 'Best Bathroom 2019' by Total Facilities.
Prahran High School
A clever colour scheme employing Tarkett vinyl and Desso carpet tiles has helped bring a sense of vibrancy and the essence of the natural world into an Award-winning high-rise city school. Prahran High School is a vertical building, which at five storeys high, is amongst the first and tallest vertical high schools in Victoria.
South Melbourne Park Public School
A vibrant colour scheme employing Desso carpet tiles and Tarkett vinyl has helped bring a sense of playfulness to the Award-winning Victorian school. The school has repurposed two heritage buildings – the Albert Park Signal Depot and Drill Hall – and also built a new state-of-the-art learning block.
Brighton Secondary School
A unique air-cleaning carpet tile has become a major contributor to the health and wellbeing of students and staff at Brighton Secondary School – particularly those suffering from asthma and allergies. Located in a coastal suburb of Adelaide, Brighton Secondary School made a new addition to its buildings in 2016 and sought to specify a flooring product that improved indoor air-quality.