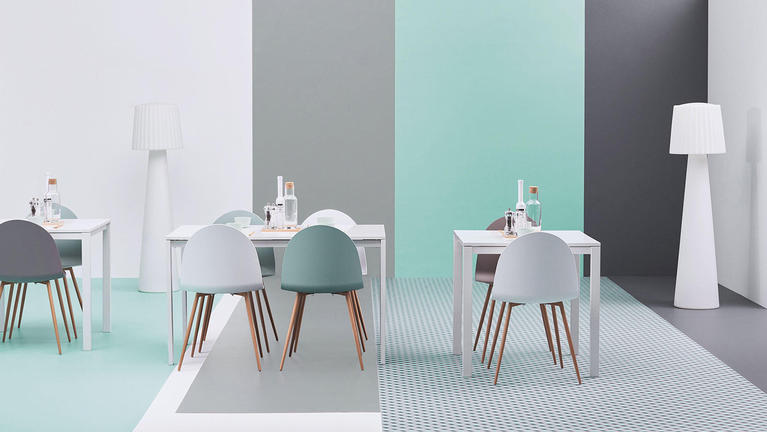 DESSO Human Fascination
From treacherous volcanic terrain to a vibrant field of flowers, our new Human Fascination collection of carpet tile is inspired by biophilic design to bring the beauty of the outdoors inside. Each range has a distinct identity, yet unmistakably draws inspiration from the natural world.
iQ Surface
New to Australia, the iQ Surface range is an exciting new offering in our iQ product family. Carrying the same unique market leading performance characteristics, the iQ Surface range stands out with five distinct colour stories. Created in collaboration with Note Design studio in Sweden, iQ Surface has been gaining interest throughout Europe and Australia. Tarkett and Note have created a collection that can be combined infinitely, be it with other materials like steel, wood or glass but also colourways that can be combined effortlessly with one another.
DESSO Linon
The new DESSO Linon collection, takes inspiration from the timeless appeal and tactility of irregular woven fabrics and gives the look renewed relevance with a refreshing pop of pastel. A great office all-rounder that respectfully and creatively challenges tradition mixing colour and texture together to create a soft, homely canvas with a welcoming, smart-casual appeal - fitting for today's workplace settings.
DESSO AirMaster
DESSO AirMaster clears the Air. Designed to capture tiny dust particles more effectively than any other carpet solution on the market, helping to create a healthier indoor environment perfect.
Excellence & ProtectWALL
Excellence 80 is one of the most creative heavy-traffic vinyl flooring ranges on the market. The design possibilities are endless with complementary colours in ProtectWALL which seamlessly combine to create inspiring floor to wall solutions.
iQ Vinyl
Decades of innovation and experience have gone into creating the high performance iQ range of Homogeneous vinyl. With market leading stain resistance and lifecycle costs there is an iQ product to suit any project.
iD Inspirations Ultimate
Hardwearing, easy to maintain and available in an extensive range of designs and colours - including wood and stone. iD Inspirations also delivers superior acoustic performance. Find out more about our new iD Inspirations Ultimate range of Luxury Vinyl Tiles.